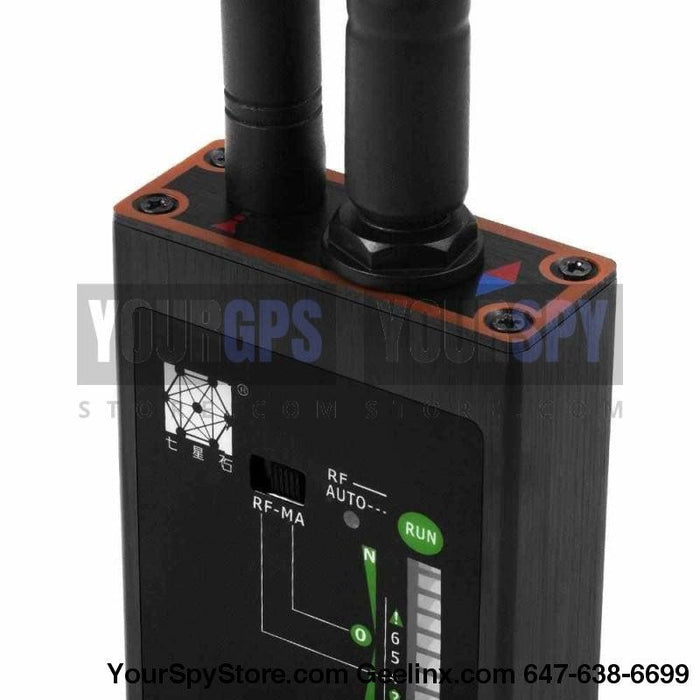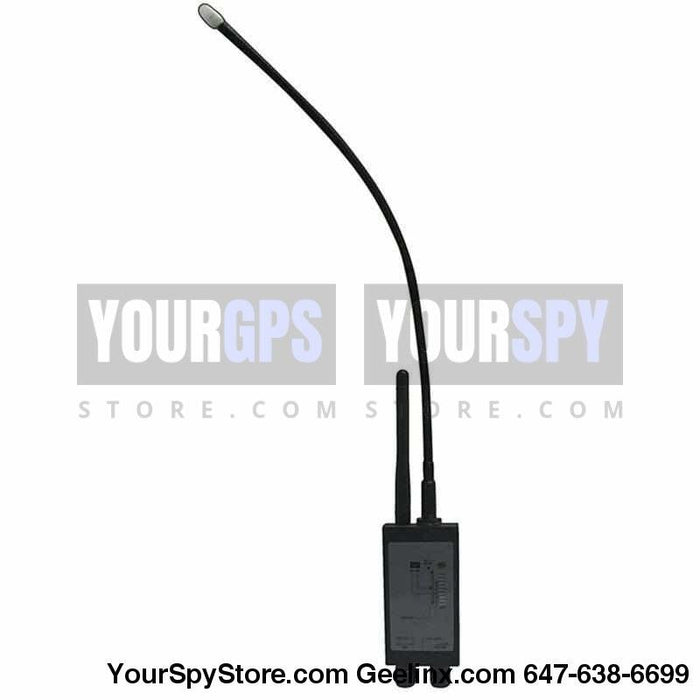 1MHz-12GHz Multi-functional Detector Anti-Spy Anti-Monitor, Anti-Tracker
Functions
1. Auto Search: If you want to check the room or car safe or not, you can put it in one room or car, then open the auto search, it will search automatically, once received one time of signal, the light bars will light one, if received 6 times, the light bars will light at 6 lights, then it will sound alarm to remind you that there is a suspicious signal. 
2. Signal Detector with wide frequency(1MHz-12GHz): Once there is a suspicious signal, you can use it to detect it. 
3. GPS Tracker Finder:Once there is a suspicious signal in your car,you can use the detector to find it out with magnetic light.



Features
1. Professional radio wave detection device, high sensitivity, large frequency detection with precision. 
2. With searchlight magnetic sensor antenna, easy to use, easy to search the cars, office, room anywhere, even people is hard to touch or see it.the detector is reliable and accurate via sound and light alarm. 
3. Detecting all of bugs and locators with mobile, unicom, telecom card (2G,3G,4G). 
4. Detecting GPS Locator packet in high speed uploading. 
5. Detecting 1.2G, 2.4G wireless camera. 
6. Detecting 5.8GHz, wireless camera and wireless eavesdropping. 
7. Detecting locator and gps tracking in sleeping state. 
8. Wireless detection automatic search logic analysis memory function.

Parameters
1. Frequency range: 1MHz-12GHz. 
2. Detection dynamic range: 73dB. 
3. Detection sensitivity: =< 0.03mw (Main frequency). 
4. Detection range: 
- 2.4GHz wireless camera: 25 square meter (standard 10mW camera). 
- 1.2GHz wireless camera: 36 square meter (standard 10mW camera). 
- Cellphone signal 2G, 3G, 4G: 5 - 25 square meter. 
5. Magnetic detection sensitivity: 50mm - 50mm. 
6. Indicating method: 10 level LED luminous indicator, variation sound indication. 
7. Power: Built-in 3.7V 1500mAh lithium polymer battery. 
8. Working current: 25-35mA, last time: 20-45h. 
9. Material: Aluminium Alloy, N.W:175g. 
10. Size: 125*52.5*21.5mm.