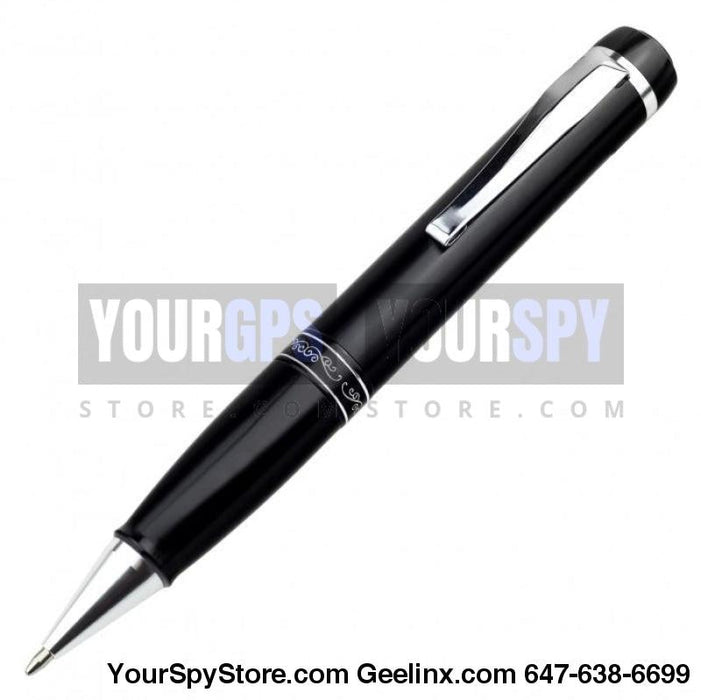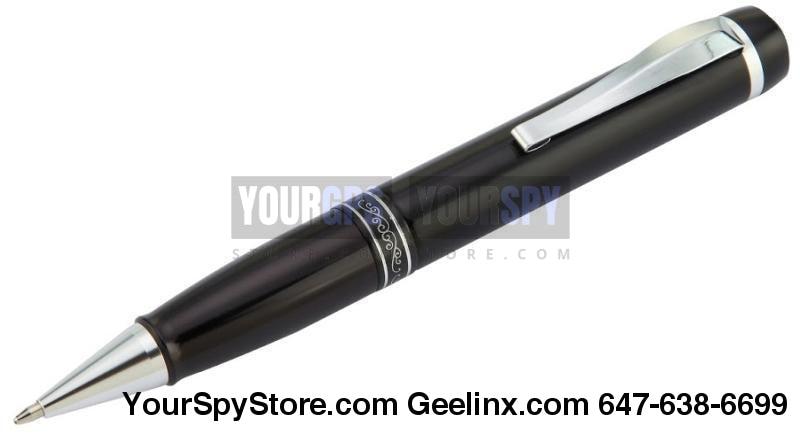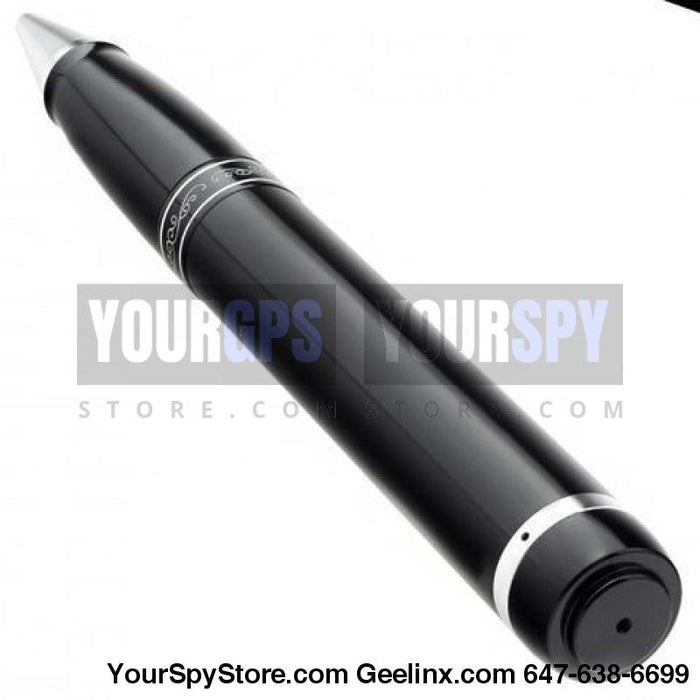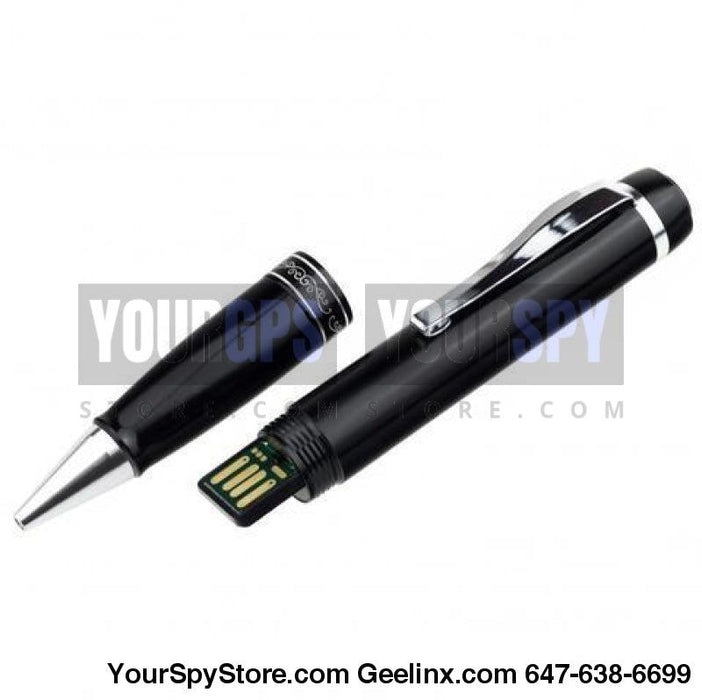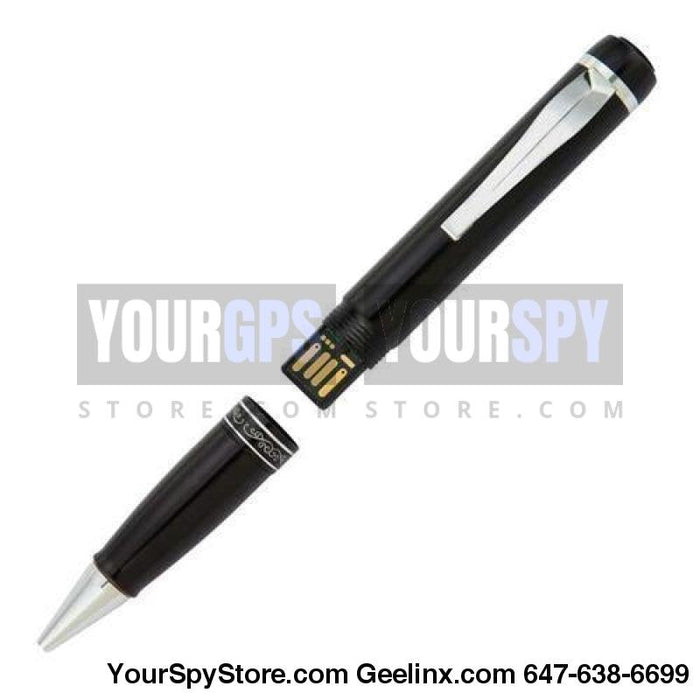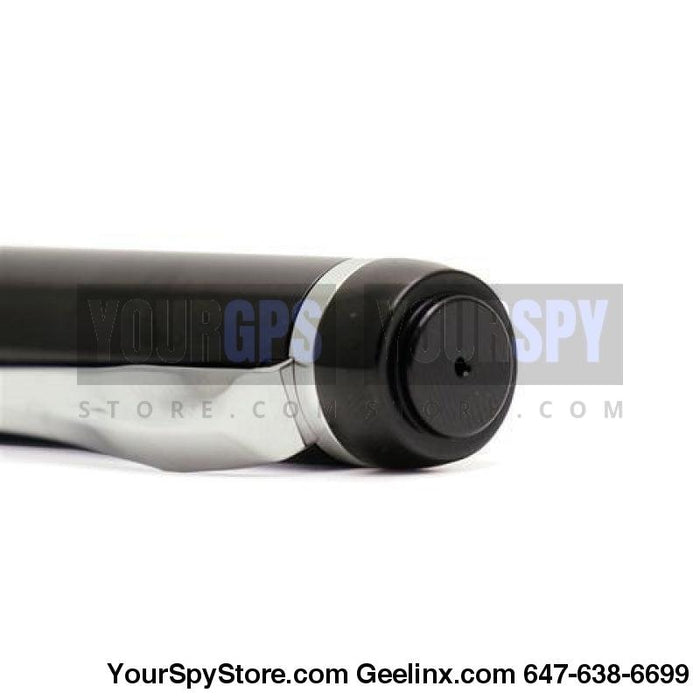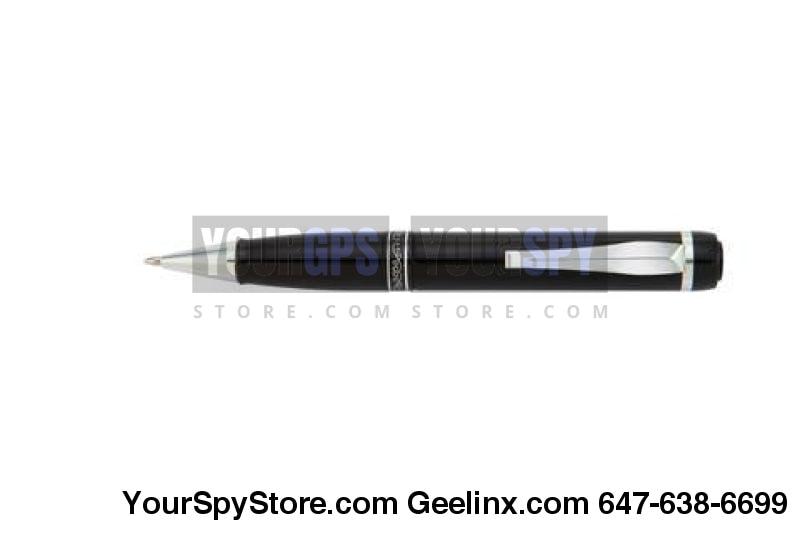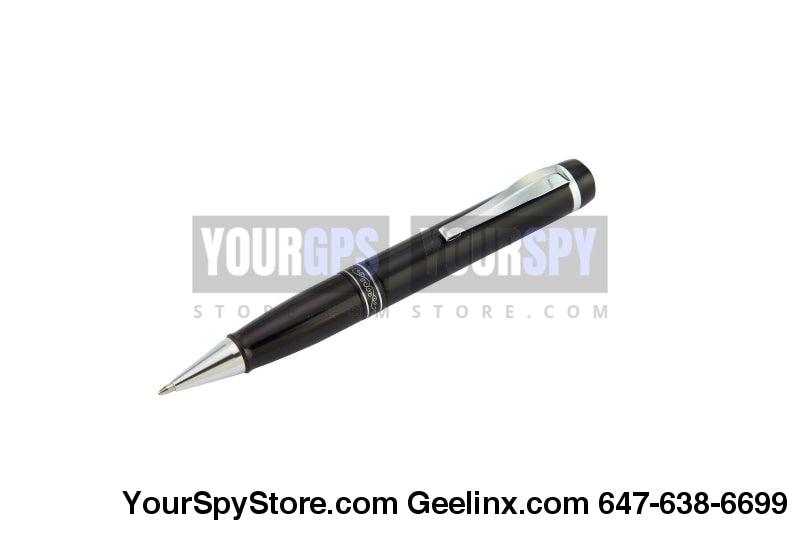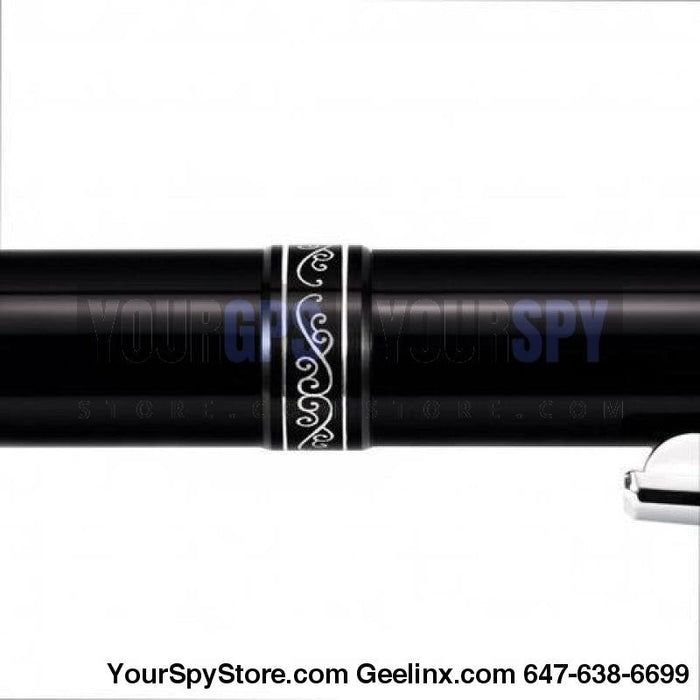 8GB MQ-99 Spy Hidden Voice Activated Covert Digital Pen Audio Voice Recorder (Up to 288 hrs recording time)
Quick Product Information:
Records audio up to 20-feet away

 
31 Hours Internal Battery

 Life 

(USB rechargeable) 

2 Recording Qualities (XHQ/HQ)

 

Recording Capacity: 288 Hours (8GB)

 

Real PEN with 2

 Ink Refills (can write)
Recording Format: MP3
SVOS: 5 Levels

Upload recordings to Windows or Mac or Android Phones

 

Voice Activated Recording or Continuous 

Recording

 Modes

ARL technology adjusts recording volume 

automatically

 
SpeechIQ™ boosts human voice frequencies
Recharge with any USB port Charger
Auto Level Control boosts quiet voices, automatically
2-Hours

 

quick-charge with any USB port 
Date/time stamp for legal/court admissibility

Anodized aluminum body with matte-black finish
Our customers get a full demo of the products & tested at time of purchase for quality assurance.
The MQ-99 Stealth Pen Voice Recorder records voices for up to 288 Hours, from up to 20 feet away. You can use it in a professional environment or even personal use. The unique design makes it near impossible to see or tell that its a Voice recording Pen.  
Simply unscrew the pen at the center, and plug into any Windows or Mac USB or Android port to listen to your recordings and recharge.
Not only can it record audio, it also functions as an ordinary flash drive and can store other files/documents. 
Main Features

Voice Activation & Continuous Recording Modes
Set to record only when audio is detected; the battery will last up to 30-DAYS. In continuous recording mode your battery will last up to 31-hours.

Time/Date Stamp (Windows only)
Comes with software program to set time/date on your recordings so you know when each one took place.
Two Recording Qualities 
XHQ

 (Extra High Quality mode): XHQ mode recording uses more memory than HQ quality mode recordings because the XHQ mode makes a more-detailed digital record and uses more memory

HQ

 (High Quality mode): HQ mode has a high quality recording
Super Voice Operated System (SVOS)
This features allows you to change the sensitivity of the Pens microphone. Having 5 Levels of sensitivity from Very Sensitive/Sensitive/Normal/Not Sensitive/Not very Sensitive. This makes the MQ-99 very useful in case you need to hide the Pen inside a Purse, Pocket, book and even inside a drawer which may require a higher level of sensitivity for the microphone. 

SpeechIQ™ Technology
This features boosts human voice frequencies and cuts frequencies outside of the human vocal range.
ALC™
Sometimes voices are very hard to hear or people are purposely whispering in order to not be heard. This pen has the capability of boosting quiet voices, automatically!
HD Quality Audio (MP3)
Files are recorded in MP3 format and can be played back in any audio program including iTunes or Windows Media Player.  

NEW Smart Design
Looks like an ordinary Professional Pen for any use. No beeps, noises or earphone jack, looks & writes just like a quality pen.

Records While Plugged In + 30 days Battery standby Time
Use the built-in battery as your power source or plug into any High Quality and Over Charge Protection capable USB power source or the optional USB charger for unlimited recording power. Takes only 2 hours to fully charge and you can also use a Power Bank to extend the Battery life of the device for even longer recordings. 

288 hours Audio Capacity 
No need to worry about running out of space. You can at anytime move/edit/delete your files stored on the Pen.

8GB Memory
The MQ-99 can hold up to 288 hours of audio files! This recorder can hold 12 days of audio!

MAC & Windows & Android Compatible 
Works on any MAC or Windows computer. Just plug it in and it functions as a USB storage device.
Specifications: 
Memory: 8GB 

Record Time

XHQ: 144 hours 

Record Time 

HQ: 288 hours 

Record Time 

Record Format: MP3 
Charge Time: 2 hours 

Charge/PC Connect: USB cable 

Battery Life - Record: 31 hours 

Battery Life 

Voice Activated: 30 Days
Weight: 28.5g 

Dimensions: 14.3mm(D) x 133.35mm(L)
Package Contents: 
MQ-99 Discreet Pen Voice Recorder

2 Ink Refills

User's Guide

Storage Case

14.3 mm diameter, 133.5 mm length, 28.5 grams