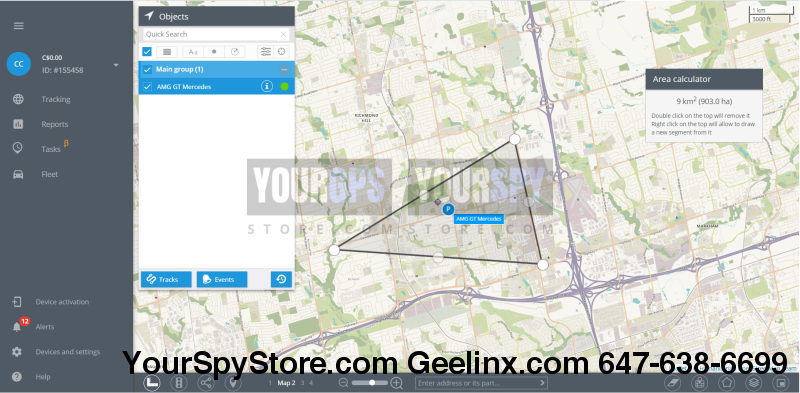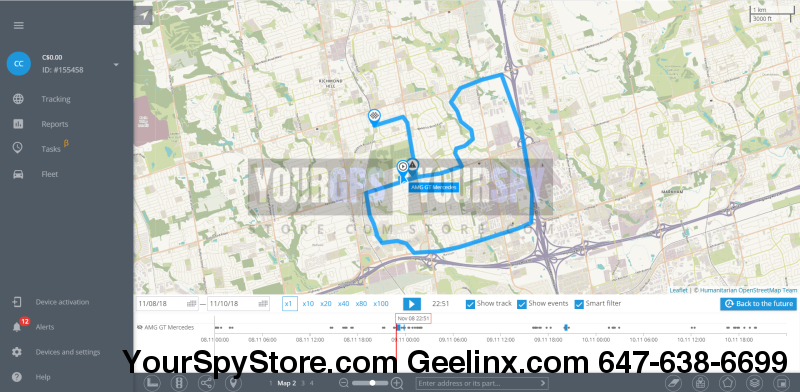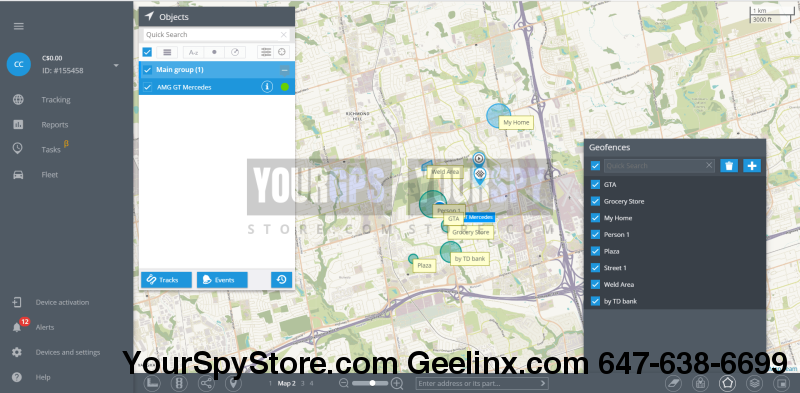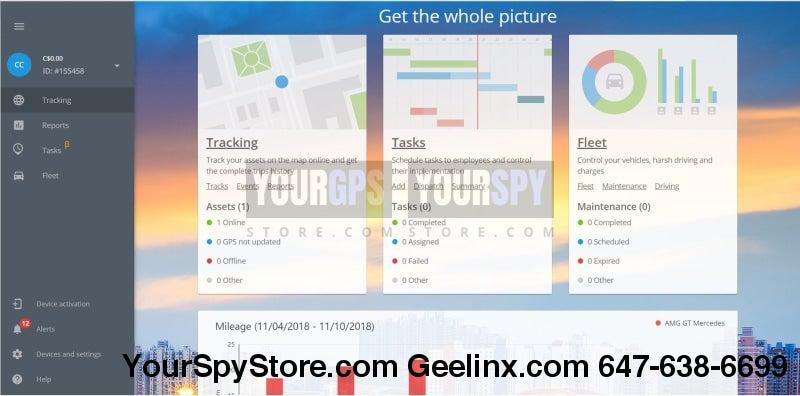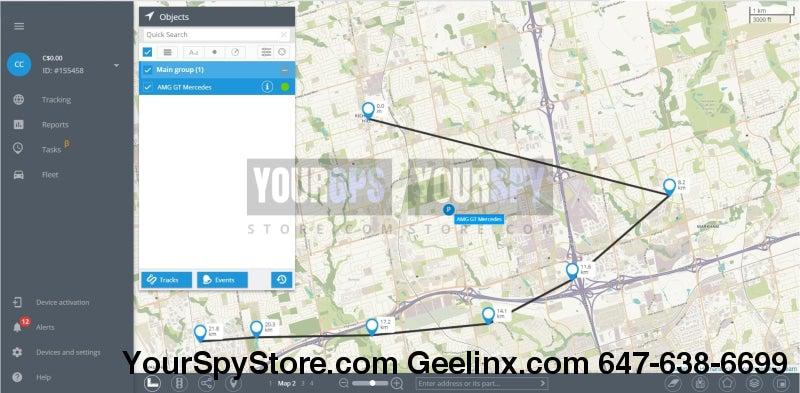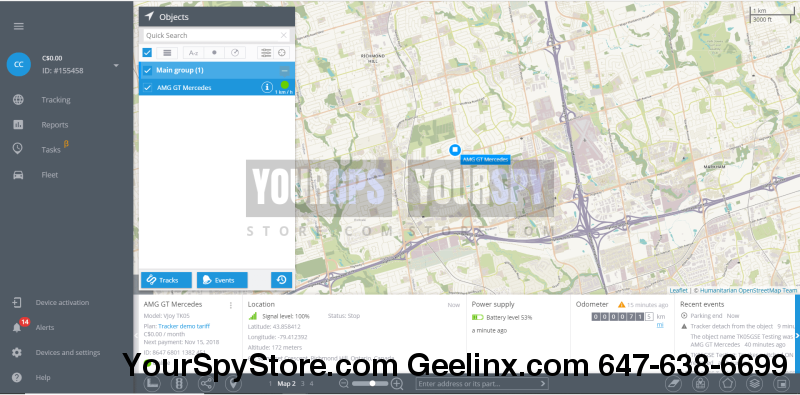 New SEGA HW - Hardwired Real Time GPS Tracker Fleet Tracking
Magnetic GPS Tracker Product Information:
3G GPS Tracker 
Model: SEGA HW (3G)
Built in 700Mah backup Battery
High grade IPX7 Waterproof rating
Now 80 Times faster with 3G
3G GPS Tracker 
Hardwired

Live Tracking

1 Month Service included 
No Contracts or Hidden fees

12V/24V Input (Cars/Trucks/Motorcycles etc)

Free Android/Iphone/Browser App

Live notifications
Used Globally

Engine Cut off Relay (Not included)

Motion/Vibration Sensors
Watchdog CPU
Several Speed/Sleep modes
Anti Theft Alerts
Geofence
Email & APP Alerts
Low Battery Alerts
Detach Alerts
Speed Alerts
Tracking/Tasks/Fleet Management
Tracking History
Advanced Easy to use Software
Business/Personal Use
Basic Installation  
And More...
Our customers get a full demo of the products & tested at time of purchase for quality assurance.
Our New SEGA HW - 3G Hardwired Real Time GPS Tracker is designed for reliable multi-year deployments and the capability to connect to an external battery (12V/24V) for long-term deployment. It is an ideal solution for tracking vehicles, motorcycles and managing assets for businesses. 

Our Sega HW features a waterproof enclosure (rated IPX7), superior GPS performance, Vibration/Motion sensors and Global Coverage to use anywhere.
Working Based on existing GSM/GPRS network and GPS satellites, this product can locate and monitor any remote targets by SMS or GPRS. It is a very technologically advanced 3G GPS Tracker with IPX7 waterproof rating.
Main Features

3G Network (Up to 80 times faster than 2G)
3G is the third generation of wireless technologies. It comes with enhancements over previous wireless technologies, like high-speed transmission, advanced multimedia access, and global roaming. 

Free Android/Iphone App
Simply download our GPS Tracking App for any Android and Iphone Mobile device and you can start tracking live and many other features. 
Tracking History (3 Years Playback)
You can easily access Driving History records on your GPS Tracking APP and see where your vehicle has gone in the past 3 years.

Multiple Geo Fences
A Geo Fence is a virtual geographic boundary you as a user can set on the MAP, (defined by GPS technology), that enables our software to trigger a response when a GPS Tracker enters or leaves a particular area you've set. This is perfect for knowing if a particular person or vehicle has entered a specific area. For example (Plaza/City/Road/Neighborhood/School/Store) and more.

New Sleek Design 
The New SEGA HW (3G) Tracker has a new look and a longer lasting backup battery. The device comes at a compact size of 8X4.7X2.1 cm. 
Speed Alerts 
You can set speeding alerts for all our GPS Trackers and get notified right away on your Computer Browser (Chrome/Firefox/IE/Edge/Opera/Safari) and or Mobile App. This can help you lower the risk of speeding tickets or dangerous driving by your employees and or a personal someone who uses your vehicle. Reduce business costs and lower your insurance by having such a device installed. Also you can reduce vehicle repair costs because if someone is driving at high speeds can mean harsher breaking. 
Powerful Built-in Backup Battery
The New SEGA HW (3G) Tracker comes with a powerful 700Mah backup battery if incase the device is disconnected or loses power from the car/truck battery. The built in battery can last up to 7 hours. 

Detach Alerts
If any of your devices are ever removed or disconnected you will be notified within 60 seconds. 
Several Sleeping/Speed modes
We can set your device to work non stop or at specific intervals. If you need to follow someone it is recommended to use a faster location update (High Power Consumption). But if you plan on tracking a shipment its recommended to use interval updates, for example update location every hour (Low Power Consumption). 

Global Coverage (USA/CANADA)
You can use our GPS Trackers anywhere in the world where there is coverage.

Fleet Management
Perfect for any business. Setup detailed information on all the devices you're tracking and know whos driving them. Give them tasks and follow up and see if that has been fulfilled. Check if your employees are driving for business purposes or personal with Geofence & Speeding Alerts.  
Our New SEGA HW - 3G Hardwired Real Time GPS Tracker Car Truck Vehicle Fleet Tracking Device Worldwide Use Anti theft Multi-Functional Built-in Battery & Antenna IPX7 Resistant device can be used for and not limited to:

- Personal 
- Business
- Elderly
- Fleet Tracking
- Family Members
- Trucks
- Insurance
- Motorcycles 
- Teenagers (kids)
- Personal Security 
- Evidence
- Fraud Prevention
- Car Rentals
- Car Dealerships
- Assets
- Cheating husband/wife
- Shipments
- Garage
- Private investigations 
- Lawyers
- and more!!
Specifications
Model: SEGA HW (3G)
Network: 3G
Internal Battery: 700Mah
Built-In Antenna 
Operating Temperature: 

-10 to 55°C

Storage Temperature: -40 to 85°C

Size: 8X4.7X2.1 cm

Engine Cut off Relay (Not included)

Quad Band: WCDMA supports HSDPA/UMTS/EDGE/GPRS/GSM
UMTS 1900/850/ 2100/900 MHz , GSM 850/900/1800/1900 MHz
Weight: 78g
Battery Type: Lithium-Polymer
Battery Voltage: 12V/24Vv
Battery Type: Rechargeable (4-5 Hours)
Color: Black
Want to know more about GPS Tracking and GPS Tracker units? 
How does a GPS Tracking Unit work?
How to find a GPS Tracker Hidden in your car?
How does a GPS Tracker or GPS Tracking unit look like?
How much data does a GPS tracker device use if you locate it only once a day?