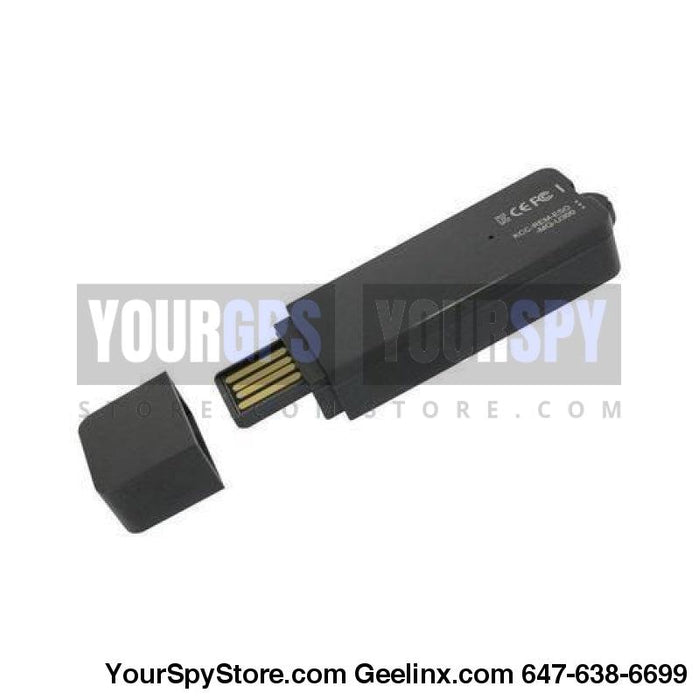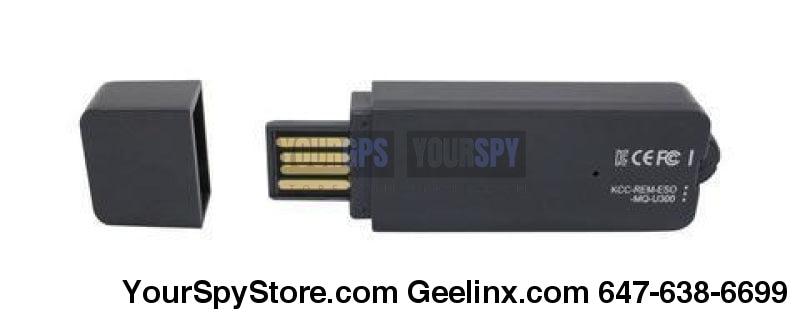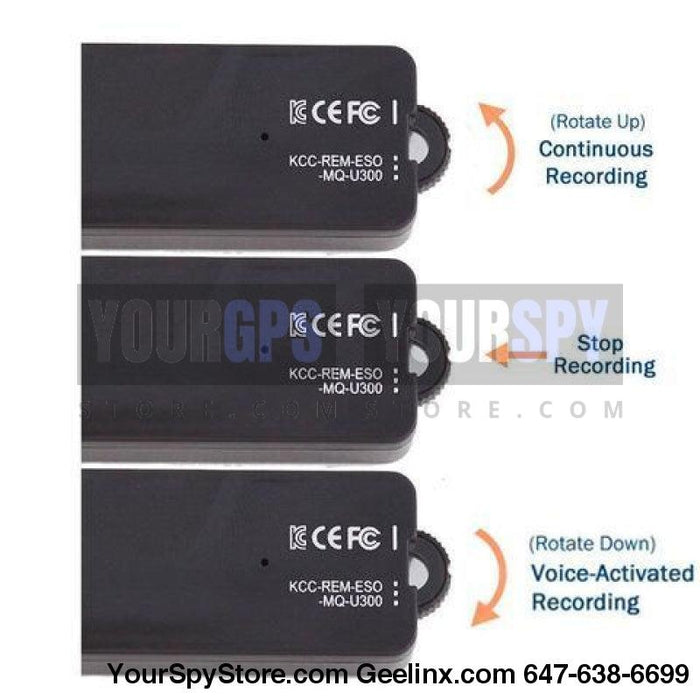 4GB - 300 SPY USB Digital Voice Recorder 25 Days Standby Battery - Multi Mode (Up to 144 hrs recording time)
Advanced Digital Hidden Voice Recorder Product Information:
4GB Memory Capacity
High Quality Device
Voice-activation mode

Continuous Recording Mode

USB Flash Drive
File Storage Device
Long-time recording
Sensitivity adjustment (only with 350)
One recording quality: High Quality - *Super High Quality 

(only with 

350

)

Date and Time stamp 

(only with 

350

)

Up to 20 hours Battery life (Continuous Recording Mode)
Up to 25 days standby time (Voice Activation Mode)
Holds over 144 hours of recordings
Automatic Level Control (ALC)
Our customers get a full demo of the products & tested at time of purchase for quality assurance.
Our Most Popular Flash Drive Voice Recorder Is Here!

Our popular flash drive recorder is perfect for serious applications! The new 300 is a more affordable version of our very powerful 350 model. It has a powerful battery which can last up to 20 hours in continuous recording mode, and up to 25 days in Voice Activation Mode. It is hands down the most powerful and feature packed flash drive voice recorder on the market. Please note: Always use a Safe high quality charger for charging such devices that have overcharge protection/Overheat protection and more.

The 300 has all the capabilities of most flash drive recording devices combined into one the best voice recorders on the market today. Easily switch between voice activation and continuous recording modes with a flip of a switch. In addition to the amazing 25 day standby battery life in voice activation mode, it can also record while plugged in for virtually unlimited battery life.

Not only can it record audio, it also functions as an ordinary flash drive and can store other files/documents. When you are ready to listen to what you have recorded, simply plug it in to MAC or Windows computer to instantly view/listen to the files.

Main Features

Voice Activation & Continuous Recording Modes
Set to record only when audio is detected; the battery will last up to 25-DAYS. In continuous recording mode your battery will last up to 20-hours.

Time/Date Stamp (Windows only)
This feature is only available with our 350 Model. 

HD Quality Audio
Files are recorded in MP3 format and can be played back in any audio program including iTunes or Windows Media Player. In addition MP3 format is widely accepted in many devices such as Smart TVs, Car audio, Home Theatre systems, PS3/PS4, XBOX 360/Xne/One X. This allows you to playback the Audio files on many different devices. Unlike other Voice Recorders which record in different file formats. 

New Sleek Design
Looks like an ordinary flash drive with an upgraded appearance.

Records While Plugged In + 25 day Battery standby Time
Use the built-in battery as your power source or plug into any High Quality and Over Charge Protection capable USB power source or the optional USB charger for unlimited recording power. Takes only 2 hours to fully charge and you can also use a Power Bank to extend the Battery life of the device for even longer recordings. 

144 hours Audio Capacity
No need to worry about running out of space, this recorder can hold days of audio!

4GB Memory
The 300, can hold 144 hours of audio files! That's almost 1 week of audio! Need even more storage? Check out our 350 Model.

MAC & Windows Compatible
Works on any MAC or Windows computer. Just plug it in and it functions as a USB storage device.

Specifications
Memory Capacity: 4GB
Maximum Recording Capacity: 144 hours
Battery Life(continuous): up to 20 hours
Battery Life(voice activation): 5 - 25 Days
Charging Time: 2hrs
Size: 2.5 X .39 X .75 Inches
Weight: 14G
Automatic Level Control (ALC)
Audio Format: MP3
Audio Quality: 64 Kbps
High Quality Mode: ~

Recording Capacity-144

 hours
Storage: Internal 8GB
Battery Life: 

High Quality: 15-20 hours continuous recording

Battery Type: Lithium-Polymer
Battery Voltage: 3.7v
Battery Capacity: 180 mAh
Battery Type: Rechargeable
Battery Location: Inside unit
Voice Detection level: 60 dB
Weight: 14.7g
Dimensions: 2½" x 1" x ½"
Color: Black