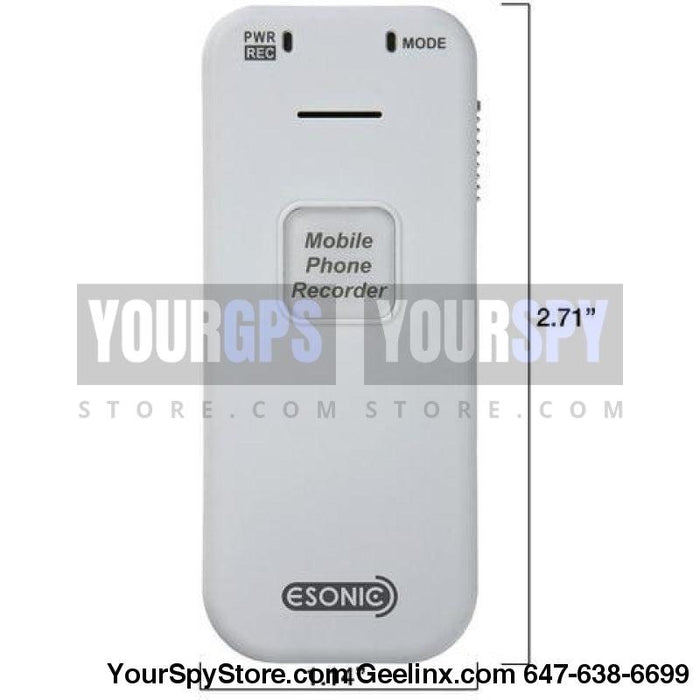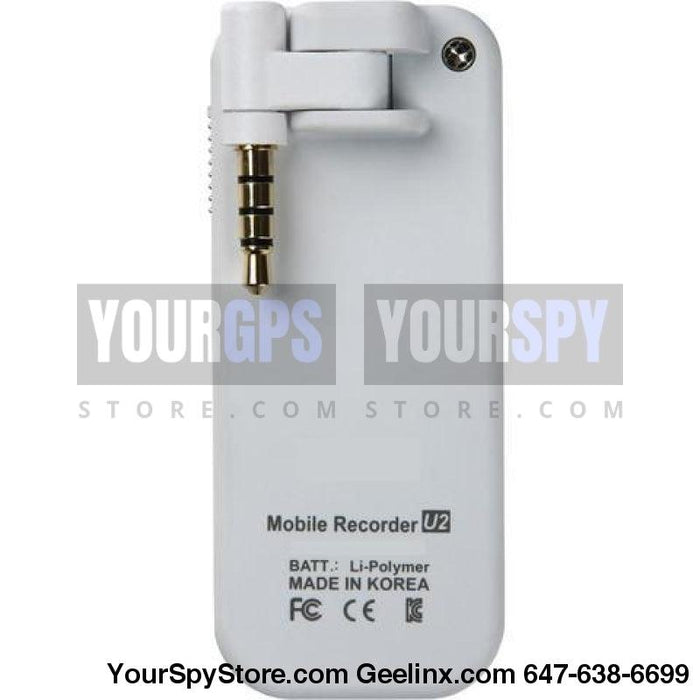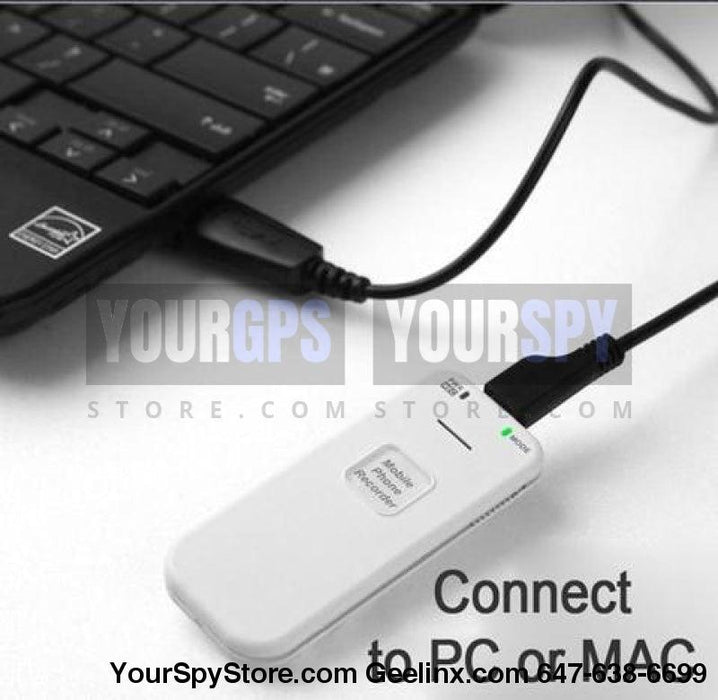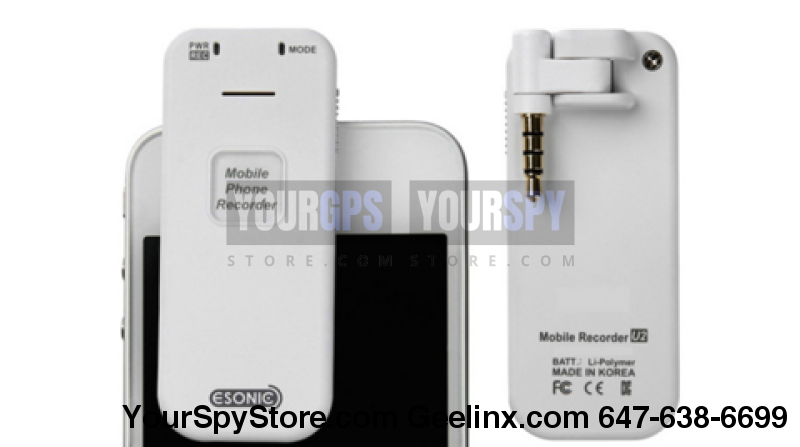 Cell Phone Mobile Voice Call Recorder iPhone Android (20hr Battery + 144hr Capacity)
SMARTPHONE RECORDING JUST GOT 100 PERCENT EASIER
The professional cellphone voice recorder includes an advanced battery which provides up to 20 hours of recording time on a single charge and up to 18 hours of listening time. This unit even has a voice activation mode. The built in 4GB storage can hold up to 144 hours of audio recordings. That's a full 6 days of audio recordings! With that much space you won't have to worry about clearing off space for quite some time. Taking only 2 hours to fully charge the device, its a sure must have for real estate agents, business men, bankers and more.
HOW DOES THE CELL PHONE RECORDER WORK?
Being very slim, the 4GB cellphone unit attaches to your cellphone via the 3.5mm headphone jack. Simply turn the device one wait for the red light and your ready to record. The built in microphone gives you the ability to use your phone just like you normally would, only now you can record conversation in full!
To charge this unit plug it into a PC, MAC or powered USB device with the included USB cable. This device is MAC and Windows compatible and records in a MP3 format, no special software needed to play the files just use windows media player, VLC media player or iTunes. This unit also functions as a digital voice recorder, for face to face conversations, slip it into your pant pocket, shirt pocket or purse to capture those important conversations.
You can even set up voice activation when its being used as a stand alone voice recorder. Plug in the remote control that comes with the unit, press the mode button for 3 seconds on the remote control, the mode icon on the unit will turn blue. Simply turn the unit on and your ready to record in voice activation mode.
WHY CHOOSE THE UNIVERSAL CELL PHONE RECORDING DEVICE?
Want something versatile so you can record face to face or on your cellphone? Looking for something that is voice activated? Simple to use just plug directly into the 3.5mm headphone jack of your cellphone and turn it on. It is slim and compact, has a 20 hour battery life, a 4GB flash memory that stores 144 hours of audio recordings, compatible with any cellphone with a 3.5mm input mic jack, professional MP3 recording quality, no special software needed to download your recorded phone calls or conversations to your PC or MAC and it takes only 2 hours for a full recharge.
USES
Recording Conversations
Recording Lectures
Recording Business Meetings
On-the-Go Covert Recording
Law Enforcement Evidence Gathering
Recording Smartphone Calls
Record Verbal Abuse at Home or Work
Dictation Device
FEATURES
Simply plug it in to the aux input of your phone and record
20 Hours of recording time on a single charge
144 Hours of storage
Voice activated recording
Place it in your shirt pocket, pant pocket and record conversations
Works with any cellphone with a 3.5mm input mic jack
Records MP3 audio files: No software required to play back audio files
Plug and play download for MAC or PC, no software required
Audio pick up range: 40ft in optimal conditions when being used to record conversations
Fast Recharge: 2 hours
WHAT'S INCLUDED?
Cell Phone Audio Recorder
Remote Control
Earphone
USB Cable
90 Day Manufactures Warranty
SPECIFICATIONS
20 Hours of Recording Time on a Single Charge
4GB Storage Holds up to 144 Hours of Audio Recordings
Works with Smartphones
Charge Time: 2 Hours
Mac and Windows Compatible
Records in MP3 Quality
No Software required
Dimensions: 29mm x 7.2mm x 69 mm
Product Dimensions: 2-3/4inch x 1.0 x 1/4